Top-Notch Marketing Expertise.
Top-Notch

First-Rate

Top-Caliber
Marketing Expertise.
As a marketing expert with over 16 years of experience and a proven track record, I deliver tailored marketing strategies to drive sales and fuel growth for SMEs (Small and Medium Enterprises).
I help them scale up profitably.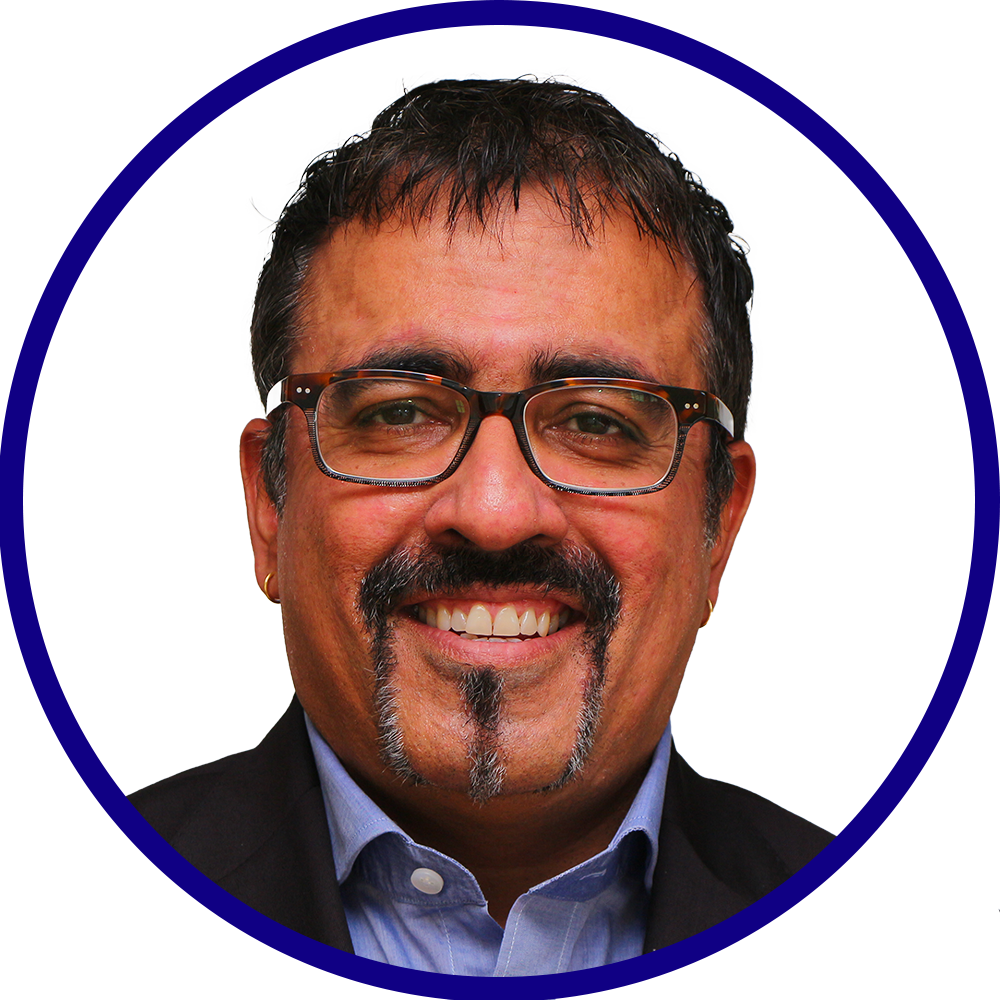 Hello, I'm Rajeev Ratra.
With my fractional CMO services, you gain access to best-in-class marketing leadership on a flexible basis.
You get a seasoned marketing professional dedicated to your unique marketing needs and committed to delivering measurable results, all at a fraction of the cost of a full-time resource.
What is a Fractional CMO?
As businesses grow and evolve, their marketing needs become increasingly complex, to the point where they require senior-level expertise, usually a Chief Marketing Officer (CMO) for guidance. However, not all businesses have the budget or resources to bring a full-time executive on board.
So, what's the best option for a business in this predicament?
Hire a Fractional CMO.
A Fractional CMO, also known as an outsourced CMO, is a senior-level marketing executive who provides part-time or project-based leadership to businesses.
Fractional CMOs have years of experience and can help businesses develop, execute, and manage successful marketing strategies. They work with businesses of all sizes, from startups to established companies across various industries.
Businesses typically hire Fractional CMOs when they need senior-level marketing expertise but cannot afford a full-time CMO or do not require a full-time executive.
With a Fractional CMO, you gain access to a senior-level marketing leader
at a fraction of the cost of a full-time resource.
I Help Fuel Business Growth for SMEs
As your fractional marketing executive and business growth partner, I'll cut through the noise and work with you to extract the most from your marketing.
I'm here to guide, and manage your marketing efforts and help you achieve and maintain consistent growth with real, quantifiable results.
Fractional Chief Marketing Officers (CMOs) are an ideal fit for SMEs that are looking for
top-tier marketing leadership on a flexible basis.
Key Benefits of Fractional CMOs
Flexibility
Fractional CMOs provide businesses with flexibility, allowing them to leverage high-level marketing leadership only when needed. This adjustability means businesses can scale marketing efforts seamlessly as required.
Expertise
Fractional CMOs typically come with vast experience across various industries and situations. This depth of expertise ensures businesses receive quality guidance and strategies that have been proven to work in diverse contexts.
Cost Efficiency
Employing a full-time CMO can be a significant financial commitment. With a fractional CMO, businesses get executive-level expertise without the associated full-time salary, benefits, and overhead costs, resulting in substantial savings.
Reduced Risk
With a fractional CMO, there's a lower commitment in terms of contract duration compared to a full-time hire. If the partnership isn't yielding the desired results, businesses can pivot without the complications of a long-term contract or severance.
Availability
Hiring a full-time CMO can be a long and arduous process. A fractional CMO can be onboarded relatively quickly, ensuring that businesses have immediate access to marketing leadership when they need it the most.
Objectivity
Being external to the company, fractional CMOs can bring objective viewpoints. They aren't mired in internal politics or historical decisions, allowing them to provide fresh, unbiased recommendations for the business's best interests.
Schedule a Discovery Call
Let's schedule a discovery call where we'll review your current status and immediate and long-term goals.
We'll discuss your marketing needs and identify problem areas.
I'll provide actionable ideas, and potential solutions and help figure out the next steps.