Ever asked yourself any of the following questions?
"How do I get started with getting my business online?"
"How can I get the most from my online presence?"
"How can I get more sales from my website?"
"My competitors are outpacing me online. Am I missing something?"
"How can I get more customers and more sales?"
"How can I get better and more qualified traffic?"
If you answer to any of the above is "yes" then you are in the right place and I can help you with these questions.
Are You Making Mistakes With Your Web Presence?
I'll Show You How to Get a Strategy In Place
Unfortunately, a lot of people that want to get online for the first time follow the same tired, old script that produces few, if any, results.
They start their business and immediately work on getting a website. They struggle to find the right website designer or developer. They deal with the frustration of going through the website design process without knowing exactly what they want. They rely on their designer or developer to guide them.
There is no plan. No strategy. In most cases, they have not even started thinking about content. Online marketing is a distant goal.
And, if they are already online, chances are they are doing what I call "whack-the-mole" marketing where they try different tactics without a clear plan. They jump from tactic to tactic without thought and the end result is not to their liking.
Does this sound familiar to you? 
An Unconventional Approach
That Will Kick-Start Your Online Presence
I don't follow a traditional system but I have an action plan that looks at specific things to understand:
Your goals, targets, obstacles, challenges, and shortcomings
Your target audience, demographics
Your technical requirements in detail for scalability and ease of use
Your online marketing requirements, search engine presence, online reputation
Your social presence and how you are using social media (if at all)
Short term and long term growth targets
And more
My approach is exhaustive and structured to allow for many "entry" points. Whether you are just getting started, you recently got online, or you are well established, my approach will work seamlessly.
Introducing ArnimaONE
All-Inclusive Web Presence System
ArnimaONE includes all of the essential items you need to get establish your web presence.
strategically planned approach for optimal web presence
a professionally designed & developed website
responsive & mobile friendly implementation
website and other content (web pages, blog, articles etc)
highly optimized visibility on major search engines
targeted presence on relevant social channels
ongoing social & website updates (content, news etc)
visitor tracking, analytics, heat maps & more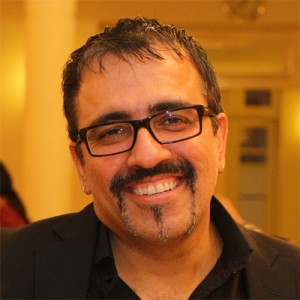 I am an entrepreneur and a digital marketing consultant.
I was born in China. My dad was a diplomat and as a result, I grew up in several countries. I also learned to speak many languages: Italian, French Dutch, German, and Spanish.
My first job was with Nortel Networks as an intern. A 3-month internship turned into a 12-month position as a network administrator. After Nortel, I got a consulting spot with Chemical Bank (now JP Morgan Chase) and that was where the idea of entrepreneurship was first planted. Between 1991 and 2003 I did consulting work with top-tier financial firms such as JP Morgan Chase, Bankers Trust, Deutsche Bank, TIAA-CREF, the U.S. Trust Company and also with the City University of New York.
I founded Arnima Design in 1999.
About that time, the Internet had began to evolve and many exciting things were starting to happen.
Arnima was started as a recruitment firm that (quickly) morphed into an Information Technology company and gradually became a website design & development firm and over the last few years, evolved into a digital marketing agency which is what it is today.
Click here to read about Arnima and what they do.
Make the most of your life!
In the end, it's not the years in your life that count. It's the life in your years.
-Abraham Lincoln.